Guest article provided by Delesign
What's all the fuss about a business having a web presence? Well, the fact is that the way we do business has changed since the advent of the internet. Even small businesses must now come online to maximize their chances of making a profit.
However, having an online presence is beyond just setting up a website with your company details and products or services. You must put your business on platforms that allow personal interaction with prospects and clients alike. Let's show you why your business needs to establish its presence online.
Why you should take your business online
Having a web presence whether through a wix website, social media platform etc. makes it easier for businesses to market their products among many other benefits. Interestingly, many businesses, especially small ones, still haven't established themselves online. Most times, they consider the cost to be the major hindrance since they are running on very thin budgets.
However, investing in a website is worth every dime spent. Here are some of the reasons why you should make this investment.
To meet the expectation of your consumers
What's your first point of call when you hear of a new product, service, or company? Before now, you may have waited patiently to see such products on the shelves of supermarkets. You could even pick up the phone to call customer care. The first thing many of us do is pick up our smartphones and check them out online.
This is what your target audience does as well. Immediately they hear about your brand, their instinct is to check Google to find out about you. This is the easiest way to access information these days and customers will always use it.
What happens when they search for your business online and can't find it? They'll lose interest and move on to another business that they can find. We are in a world where the internet dictates trends and customers expect that your business is present online. Being absent is doing you more harm than good.
Amazing ROI on marketing campaigns
It is no secret that building a top-notch website will cost you quite an amount. You may even spend more if you employ the services of a professional firm to handle the design. Many businesses run away from this cost because they are scared of running out of funds.
The truth is that your web presence gives you a huge advantage for your marketing campaigns. Once your website is up, it comes with several tools to help you update it and also monitor progress. There are several platforms with very affordable hosting plans.
Most times, the cost of hosting your website in a month is equivalent to a single newspaper ad. Now, let's look at it from a business perspective. How many people will read that newspaper? Also, how many of the people who read the newspaper get to read through your ad?
On the other hand, with a website, you attract attention to your business locally and globally. Once prospects search for related products or services, your business pops up. You even get more value for your money if you efficiently use SEO and SEM for your marketing campaigns. In the end, you get more ROI than what traditional marketing methods offer.
Increased accessibility
Once upon a time, customers were content with visiting your store between morning and evening. The internet has changed this approach. Now, customers want to access your services from their homes or offices at any time of the day. This means that while your brick-and-mortar office may close, your web office is open 24-hours, 7 days a week.
With a web presence, you no longer have to invite customers for meetings in your office. They can visit your website to learn all about your brand. As such, you would have already completed the job of persuading them to patronize you before you meet them physically.
This is what accessibility means to your target audience. To be able to learn about your business and even make orders anytime, anywhere. Achieve this and you will increase your conversions drastically.
Asides from making conversions, websites help prospects find your physical location and opening times. It could be a huge turnoff to visit your store when you are closed or changed address. With your website, you can keep your target audience up to date about your on-goings.
A wider reach
We are not saying that without a web presence, you wouldn't get patronage. What we are saying is that taking your business online gives you a wider reach. No business wants to cater to the local market for the rest of its existence. If you are going to become global, you must be ready to spend extra to get online.
The internet has no boundaries. Your business can reach towns, countries, and even continents. As long as you do right with building your website, your business will spread its tentacles to the global market. The good news is that you can achieve this without missing out on your local audience.
To get a wider reach, there are certain things that you must put in place on your website. For example, you must use search engine optimization efficiently. If you can afford it, you can invest in SEM. Let's not forget the place of social media in driving traffic to your website.
Passing information around is easier
One of the keys to running a successful business is keeping your target audience informed. They should be in the loop, abreast of the latest information about your brand. This may be difficult to achieve with traditional marketing methods but with the internet, it is easily achievable.
A website provides you with tools to update the latest information about your brand online. For example, if there is a special sale or you are introducing a new product. All you need to do is put it up on your website.
This means that your website is a dynamic catalog or brochure that helps you to reach your customers easily. You don't even have to pay for updating your information if you are handling it in-house. Try sharing such information using printed material and you'd be spending a fortune. 
Helps to build your brand faster
Brand building involves building the trust of your customers in your brand. The more interaction that your customer has with your brand, the easier it is to build your brand. Do you know that it is easier to trust a company when you can find them online?
This is because customers can always relate or interact with the company this way. Any time they have issues, all they need to do is visit your website and they are good. A website also allows them to review your services and even interact with your other customers.
To make things work faster, you can put up branded material on your website. With this, you'd build customer trust faster. How? It shows them that you are an authority in your field and solves their problems as well.
Wrapping Up
Having a web presence is not magic neither is it rocket science. Seeking the services of an efficient web designer is a good way to start. One thing is certain, you will boost conversions when you take your business online.
Maria De La Pena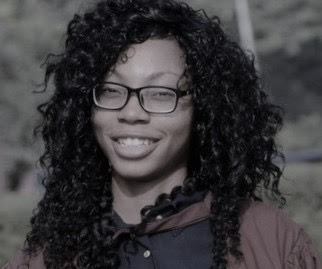 Maria is a content writer for the unlimited graphic design service Delesign with a keen interest in eCommerce and internet marketing. She is a communications graduate and understands what it takes to write persuasive copy and blog posts. Outside of work, you can find her mini-blogging about her life on social media.